Bedroom rescue
DIY nightmare fixed in a few days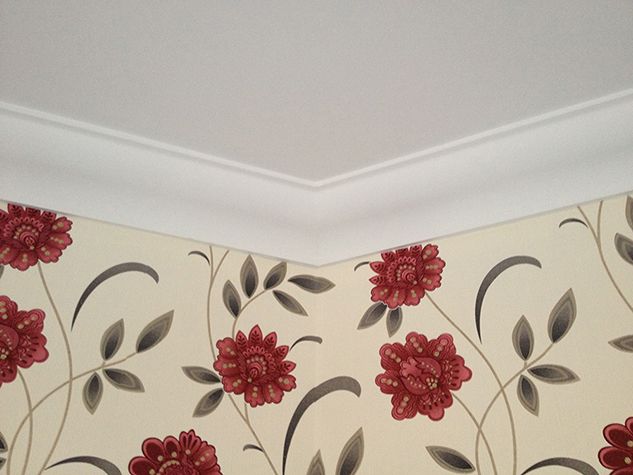 We all start with the best intentions and DIY is no exception. A couple had attempted to DIY their bedroom – this was going to include putting up new coving, painting all woodwork, creating a walk-in robe and wallpapering the walls.
The ceiling had been wallpapered over 15 years ago and the couple had simply painted over it with emulsion. They didn't rub down any woodwork and just applied a coat of gloss onto all existing wooden surfaces. When it came to the coving, the client admits that it was not as easy as he thought it would be. He even filled the joints with bathroom sealant and left all the nails in place which were used to hold the coving up whilst the fixing adhesive set. They then painted over the new coving including the nails.
Upon realising their mistakes and the poor finish achieved, Inspired Interiors was called in to rectify and finish the whole project. Time was of the essence as the new bedroom carpet and furniture were all being delivered within the week.
We undertook the following:
Removed all coving installed by our client.
Rubbed down and sanded all woodwork.
Refitted the correct frame to the walk-in robe.
Stripped the wallpapered ceiling.
Re-plastered a new flat ceiling.
Installed new 'S' type coving.
Undercoated and glossed all woodwork including the new bedroom door.
Applied a mist coat followed by two more coats of emulsion to the new ceiling and coving.
Wallpapered all bedroom walls.
We turned the entire project around in 3 days. The client's carpet and furniture all turned up on time and the bedroom was totally complete within one week!