From fallen to flawless ~ how we fixed a kitchen ceiling drama
It was a bad day for our client when their kitchen ceiling caved in...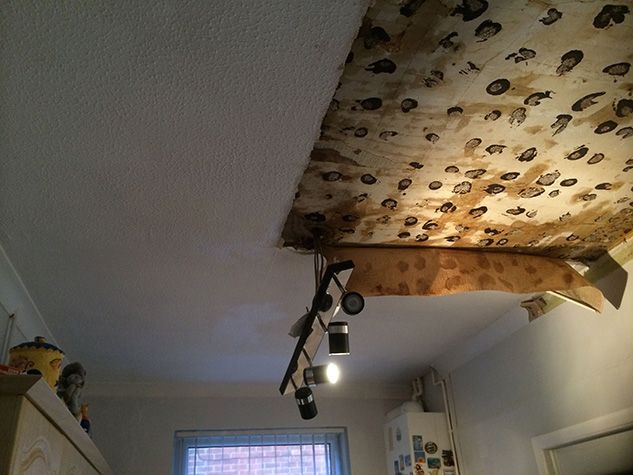 There was no warning – just a rotten, ugly, unsafe mess sagging perilously above their heads, with assorted debris strewn around. The upstairs bathroom had sprung a sneaky leak…
The challenge
Remove all the rotten material safely and make good the damaged walls. Create a sound, safe ceiling complete with new coving. Finish everything to perfection.
Scope of work 
Strip remaining water-damaged ceiling and coving
Repair and replaster all damage to the walls
Fit new plasterboard ceiling and coving – with seamlessly mitered corners
Paint all the new-plastered and existing painted surfaces, to include mist coating with super-cover emulsion, followed by two coats of matt emulsion
Result
A flawless ceiling in just 4 days – on budget, too. A smart, safe hub-of-the-home restored to full working order. Above all, a client delighted with their cookin' kitchen!
"We are so grateful to Inspired Interiors. Once the insurance had been approved, they took control and created a brand new ceiling, and made good all the other damaged areas, too. They were quick and considerate and did a great job – it looks like nothing happened. It's so good to have our kitchen back again."
Another Eastleigh resident impressed by Inspired Interiors