SOS – Save Our Cottage!
Inspired Interiors saves a Grade II Wiltshire cottage from a watery grave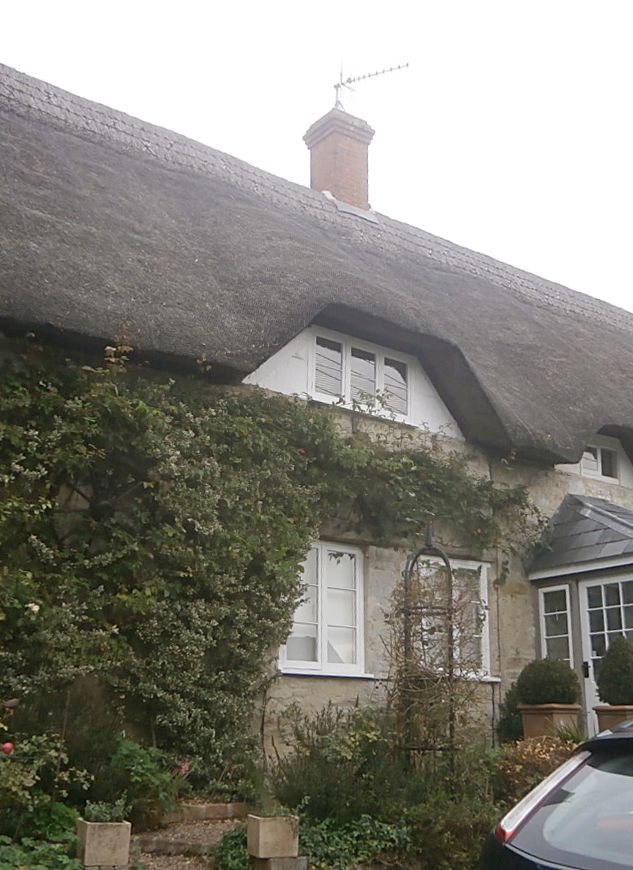 Location: The Old Carriers Cottage, Tisbury, Wiltshire
Timescale: Five weeks
It's an unfortunate fact of life that as things age their infrastructure can let them down and heritage dwellings are no exception – as was the case with The Old Carriers Cottage in Tisbury, Wiltshire.
The big issue
Over 400 years old, this Grade II listed thatched Cottage sprang a series of serious, under-floor leaks on the ground level – the result of dodgy under-floor heating pipework. All the central living area rooms were affected, making the cottage decidedly soggy and uninhabitable until fully repaired and restored.
Not exactly a job for the RNLI – but just the job for Inspired Interiors!
Plan of Action
Relocating the occupants
It was essential that the homeowners relocated to dry land as this was not a project that would flex around daily life. Project duration proved a moveable date, too, as the issue snowballed as works progressed – you never know what monsters lurk below until you plumb the depths!
Creating a clean canvas
The full scope of the leak's destructive course soon became apparent, resulting in stripping out all the original tiled flooring, floor screeds, heating pipework, woodwork and radiators from the main living area, hallways, bathroom and utility room. With the damaged materials removed and after drying out, a new canvas was created on which to shape a whole new ground flooring structure with new under-floor heating system.
Taking shape
The first step towards watertight living was to lay a damp-proofing membrane, which isolated the new finish from existing salt and damp contaminates.
This was followed by Celotex insulation, a premium flooring product that minimises insulation thickness and downward heat loss whilst maximising reliable, long-term energy savings and dimensional stability.
The Celotex base supported the Roth radiant underfloor heating system, a touch of modern comfort that also conserves the architectural integrity of traditional buildings. These substrate layers were then covered by a new thermal screed throughout and allowed to cure.
As the floors were to be tiled, a BAL Rapid-Mat uncoupling membrane was laid. This created a barrier between the tiles and the substrate, ensuring that any movement or cracks will be isolated and not transferred through to the tiles.
Finishing touches – with flair!
Large, rectangular grey slate tiles were laid throughout, creating a free-flowing aesthetic that united all ground-floor areas.
New skirtings, door frames and bespoke units were fitted. Discreet electrical connectivity delivered power and function, with floor-mounted, ultra-slim profile sockets removing the trip hazard of trailing cables. Finally, walls and woodwork were painted in a light-enhancing, off-white matt emulsion.
Result
Delighted home owners happily reinstalled in their character cottage. All works within English Heritage guidelines. Not exactly an ark – but snug, better than ever, and, above all, watertight!
From horror story to happy home – scroll through the pictures below for the full saga..