Interior design mistakes and how to avoid them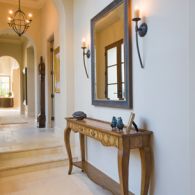 Do you get frustrated at trying to make your interior design dream come true? 
Don't beat yourself up – it's a minefield.  There are so many choices to make, and prioritising them can be treacherous. But not anymore.
Colour, room size, lighting, placement, scale, key items, collections, accessories, finish – it's a long list and we're here to help you get it in the right order.
Complete this form to download your FREE 'Interior design mistakes and how to avoid them' guide