The birth of Inspired Interiors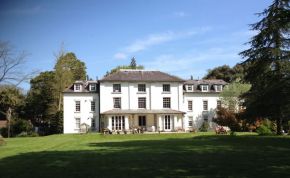 2013 was a great year for Lee Unwin, Director of Inspired Interiors. Freshly returned from years heading his own successful business in Australia, this dynamic entrepreneur with an eye for a good business opportunity soon had Inspired Interiors up and running.
The company is a direct result of the faultless redesign of his own home, a 2-bedroom apartment in the Grade II listed Bishopstoke Manor, a converted manor house in the conservation area of Old Bishopstoke.
Tired and dated, the apartment was stripped back to basics and rebuilt from beneath the floorboards upwards. From plumbing and electrics to oak flooring and architraves, new wood sash windows, kitchen and bathroom, the whole premises was taken to the peak of chic by his handpicked team of professional tradesmen and interior designer.
Always able to spot a business opportunity where others see only a building site, Lee soon harnessed this collective talent into Inspired Interiors, a turnkey interior design, refurbishment and decoration specialist totally at home with making dream homes a reality throughout the South.