BREAKING NEWS! Inspired Interiors is Shortlisted for Claims Consortium Awards 2017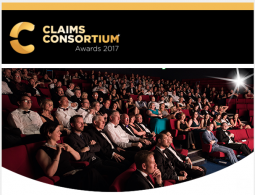 What great news for the Inspired Interiors team – to be shortlisted in this year's Claims Consortium Awards, with the winners being announced at a prestigious ceremony in the Brewhouse in Taunton, Somerset, on 22 September.
There are five supplier categories, with Inspired Interiors shortlisted for the   Contractor of the Year award.
The Claims Consortium Awards were established to celebrate suppliers who truly understand the ethos of Claims Consortium – their approach to customer service, team spirit and collaboration.
Not only will the winners have performed exceptionally in all the areas measured, they will also also have demonstrated their commitment to outstanding customer service – with positivity, courtesy and initiative. Ultimately, they set the benchmark for what being a great supplier means to Claims Consortium.
Inspired Interiors MD, Lee Unwin, comments:
"As a Property Consortium UK Approved Contractor, I am delighted and honoured that Inspired Interiors has been nominated for Contractor of the Year in this year's Claims Consortium Awards. We consistently perform to an excellent standard on a variety of projects, delivering quality finish on time and budget, every time – with the track record and happy customers to prove it. Well done to a great team. Looking forward to the evening – good luck to everyone involved, and fingers crossed!"